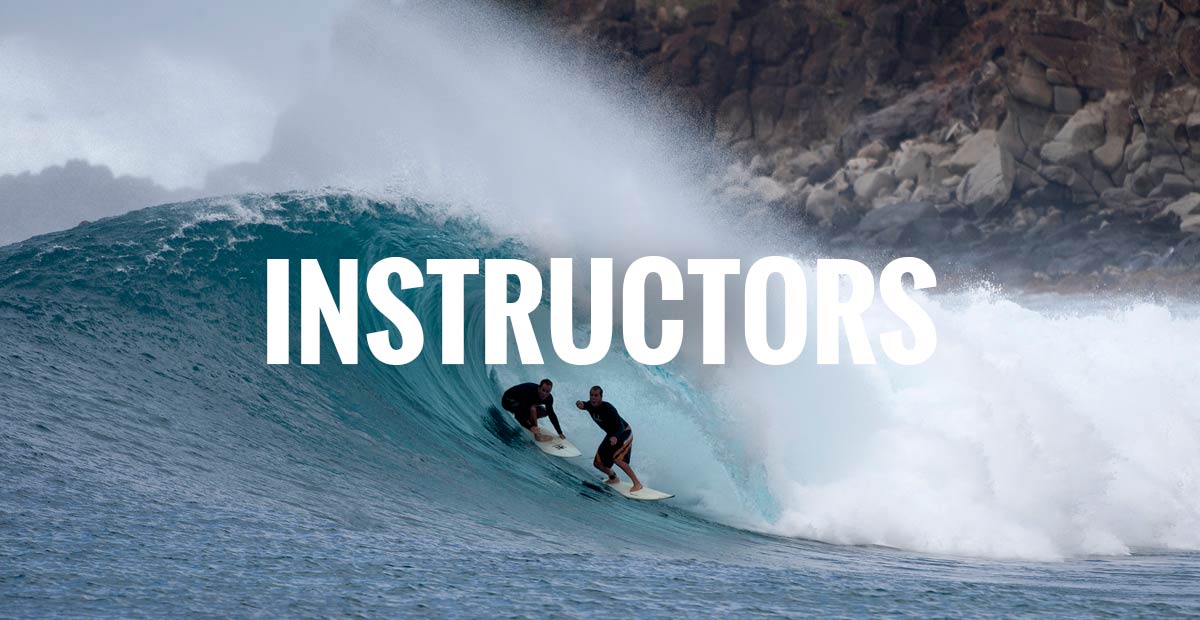 Hands down, the biggest key to the success of Rivers To The Sea for the past 15 years has been their instructors. Each of RTTS instructors are seasoned professional instructors, highly trained to teach you simple, but effective techniques that will get you on your board and catching waves very quickly, often on the first or second try!
For those who are surfing for the first time, the instructors will teach the fundamentals of surfing... how to paddle out, get up on the board and catch a wave. For those who already have some surf experience, instructors will share pointers and tips to take your game up a notch.
The goal of RTTS is to have you experience the thrill and excitement of surfing while feeling comfortable and safe (all instructors are CPR and First Aid certified). In end, the hope is that not only do you learn how to surf, but that your time with RTTS is one of those highlight moments of your life.