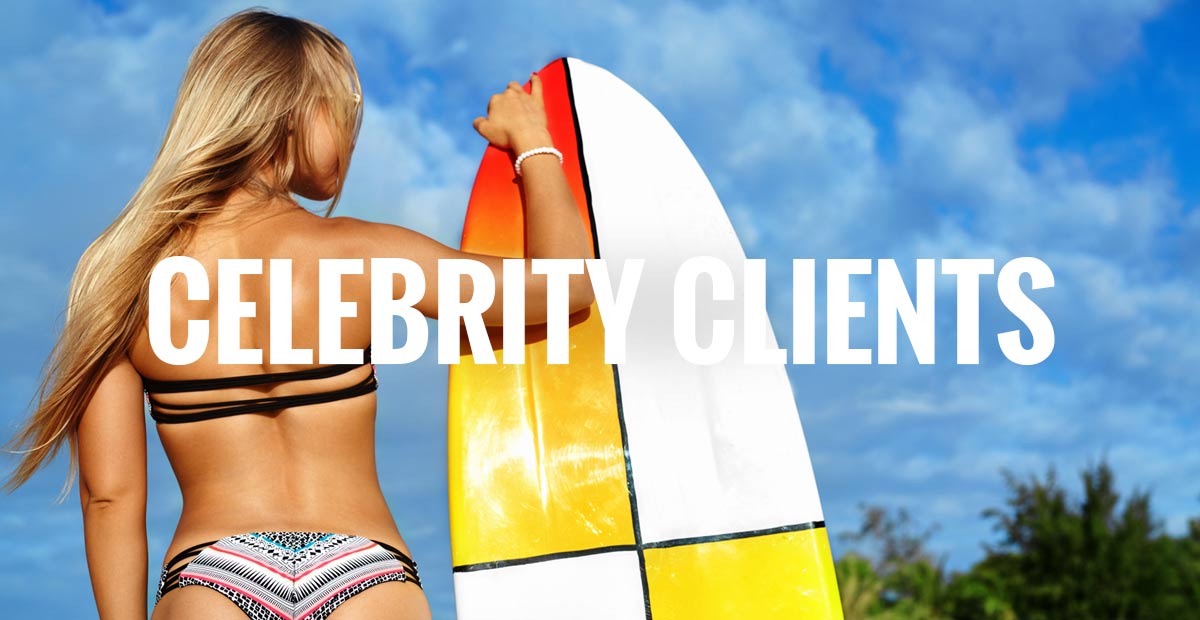 CELEBRITY SURF STUDENTS
Maui is a popular destination and haven for many celebrities around the world, with a number even calling Maui home. Over the years, RTTS has had the privilege of teaching many of these celebrities how to surf for the very first time or upping their surf game. Listed below are some of the celebrities that have taken lessons with RTTS (check out Instagram pages by clicking on the boxes):
While it's always a kick to have a well known celebrity show up for a surf lesson, we think everyone should receive the highest level of quality and service... no matter if you've walked a Hollywood red carpet or not. At RTTS, our goal is to make sure all our surf students gets individualized lessons and a fabulous, VIP-level surfing experience.